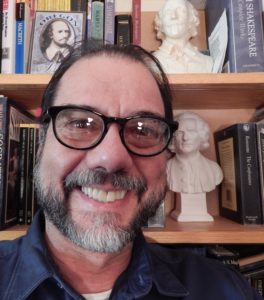 Sebastian de Assis, Ph.D. is a talented writer, editorial consultant, and communications developer with documented evidence of the effectiveness of his work. His cogent commercial writings and compelling marketing strategies have delivered excellent results for his clients. In addition, he's the author of four books, one of which was adopted as required reading in the School of Education at SUNY. He's also published numerous articles in various publications.
Constantly studying and researching the latest techniques in the field of communications, Sebastian strives to transform his craft into a powerful tool with which to present or market products, services, individuals, and ideas in the most compelling fashion. He holds academic degrees from the University of Hawaii, California State University, and Pacific Western University. In recognition for his outstanding academic work, he is an invited member of two honor societies for his excellent scholastic achievements.
Inherently equipped with excellent communication skills enhanced by rigorous academic training, he has extensive teaching experience at the college level, private settings, and workplace. Furthermore, having traveled extensively around the world and resided in Europe, Latin America and the United States, Sebastian is an expert in cross-cultural communication, multiculturalism, and promoting diversity. He is fluent in Spanish, Portuguese, and French.
When he is not writing or reading at his personal library while listening to Johann Sebastian Bach or Miles Davis, he's probably at the tennis court competing with the same passion he dedicates to everything he engages in.